Comments Off on Hostile Environment victimises and criminalises
This is a genuine response from the Home Office to someone who reported that their Biometric Residence Permit was stolen: 
Thank you for reporting that your biometric residence permit (BRP) has been lost or stolen. We will now cancel your BRP ********* and it can't be reactivated.
If you find your BRP, you must return it to the address below as soon as possible after you return to the UK Read more
Department for Education has agreement to share information of up to 1,500 children a month with Home Office
Education officials have an agreement to share the personal details of up to 1,500 schoolchildren a month with the Home Office to "create a hostile environment" in schools for illegal migrants, a newly released document has revealed.
The agreement, which has been in place since June 2015, is outlined in a memorandum of understanding between the Department for Education (DfE) and the Home Office that was released on Thursday after several organisations made a freedom of information request.
It says: "Where it is suspected that an [immigration offence] has been, or is being committed, the DfE will [share] their data with the HO [Home Office] to assist in the process of identifying potential new contact details (including addresses) for the individual(s) and their family members."
Comments Off on Proving Torture: Demanding the Impossible
Freedom from Torure report: November 2016: Report: Home Office Mistreating Evidence Of Torture – RightsInfohttp://rightsinfo.org/freedom-torture-home-office-mistreating-expert-evidence-torture/
Many who seek asylum in the UK do so because they have suffered torture in their home country. Often they are forced to flee immediately and do not have time to gather evidence for their claim to asylum. Expert medical evidence of torture is sometimes the only evidence they have.
The report makes several findings about how the Home Office handles these claims:
Expert medical evidence is often disregarded or mistreated.
The standard of certainty required for medical evidence of torture to be accepted is nearly impossible to meet.
Many caseworkers view medical evidence as an 'obstacle' that they have to overcome in order to reject the application.
Caseworkers without clinical qualifications often replace expert medical evidence with their own opinions.
Comments Off on Home Office block on Afghan and Eritrean teen refugees 'a disgrace'
'Dubs eligibility rules' restricting child migrant entry to UK by age and nationality slammed by shadow home affairs minister.
The Home Office has come under attack over the publication of new, highly restrictive, eligibility criteria for child refugees hoping to be transferred from France to Britain, which will stop many Eritrean, Afghan and Yemeni teenagers aged 13 or 14 getting sanctuary in the UK. Read more
Comments Off on Migrant Detention in the European Union: A thriving Business
Conclusion: Under the guise of "mass" migration, the EU and its Member States are continuously strengthening their systems to deprive migrant populations of their liberty. Emblematic of European policy for the exclusion of foreign nationals, migrant detention facilities offer fertile ground for human rights violations. The acts of resistance and rebellion by detainees are a sign of the injustice and despair caused to those who find themselves trapped inside.
For over thirty years, the EU and Member States have pursued a policy of detaining migrants, despite its limited effectiveness in reaching targets. In terms of deportation – which is supposed to be the main purpose ofmigrant detention – the figures show that many people held in administrative detention are never removed from the country. As to the objective of "controlling" migration movements, the experience of the past 20 years has shown that mechanisms put in place to control migration merely help to create more obstacles for migrants, often putting their lives at risk. Detention has failed to discourage migrants from attempting to cross borders. Read more
Comments Off on Association of Directors of Children's Services: Support for unaccompanied children
FAQ General
Q. What is the definition of an unaccompanied asylum seeking child?
The definition of an unaccompanied asylum seeking child (UASC) is set out in the Immigration Rules. It states that a UASC is someone who:
is under 18 years of age when the claim is submitted;
is claiming in their own right; and
is separated from both parents and is not being cared for by an adult who in law or by custom has responsibility to do so.
Comments Off on First of the huge court fee increases come into force
It may not surprise you to learn that, following a public consultation over the proposed hike in immigration and asylum court fees during which lawyers, NGOs and the public warned the government the fees would severely impede access to justice and threaten the rule of law, the goverment is introducing said increase as of today, Monday 10 October 2016.
As Jo Wilding has pointed out in her article in The Conversation, this is a:
"huge increase in procedural costs after the government announced fee hikes of over 500% for some types of appeal through the immigration and asylum tribunals." Read more
Comments Off on Without Detention: Opportunities for Alternatives
In September, Detention Action issued a new report, Without Detention: Opportunities for Alternatives, which outlines how the use of detention could be avoided through prioritising meaningful engagement with migrants over harmful and costly enforcement. For the full report go to:http://detentionaction.org.uk/wordpress/wp-content/uploads/2016/09/Without-Detention.pdf
Comments Off on Bring Children to Safety from Camps
Campaigning to Protect Refugee Children
Time for action – the UK Government must deliver on its refugee children commitment now
Ask your local Councillor to pressure Government into action today.
In May 2016 the Government made a commitment to work with local councils to bring unaccompanied refugee children in Europe to safety in the UK, under an agreement called the "Dubs scheme".
Three months on and they have completely failed to deliver on this promise. Read more
Comments Off on Dungavel immigration detention centre to close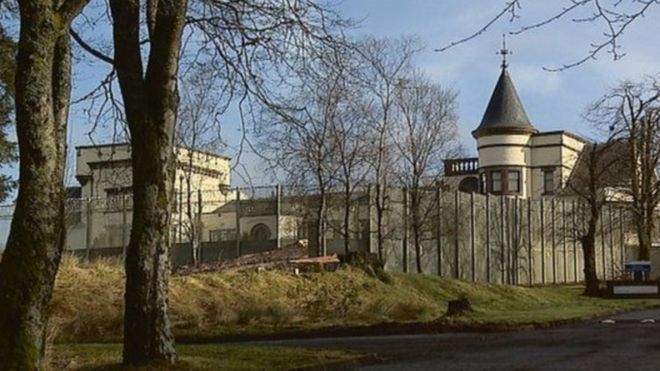 8 September 2016: The controversial Dungavel Immigration Removal Centre in Lanarkshire is to be closed, the Home Office has announced.
The centre, near Strathaven, is set to close towards the end of 2017.
The Home Office said it would look to build a new short-term holding facility near Glasgow Airport. Read more